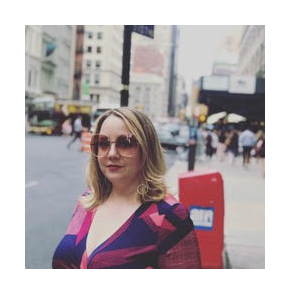 Carrie came into this world knowing two things: she loved to talk, and she loved to boss people around.  So it seemed a future career in VO casting was inevitable.  Now, with over 15 years of experience, Carrie has cast voices for thousands of brands, as well as webisodes, animated pilots, animatics, narrations, promos, and short films.
She also has a vast history of casting for foreign language projects that helped to expand her network of contacts around the globe.  Some of those languages include, Spanish, French, Japanese, Swedish, Italian, Brazilian Portuguese, European Portuguese, Danish, Russian, Egyptian, as well as many others.
In her continuing effort to find and develop new talent, Carrie also teaches voice over classes.  It's this background and experience, plus her previous years at one of New York's top talent agencies that have provided her with the expertise to find the perfect voice for any project. Carrie has been quoted in several industry publications and speaks often at industry events.
Unrelated, she is also one of the biggest Tom Jones fans you'll find and has seen him in concert multiple times.  Feel free to ask her about it.
For Casting please contact carrie@heardcity.com